Do You Have A Project We Can Help With?
Our Mission
At Westside Canvas and Manufacturing we want to make it our mission to inform our customers about the importance of quality when it comes to outdoor products. All types of weather; sun, rain, wind and dirt all take their toll on your awning, boat or other outdoor material items. By using the proper fabrics and hardware you can be assured that your investment will last for many years.
Most companies boast about customer service and so do we,  but we mean it . With our 35 years (plus) experience in the industry we can source most things and there is very little we have not seen, so if you have an invention or just want a custom hockey bag for your son we will make it our goal to satisfy your needs. Westside Canvas and Manufacturing is a small family owned business and we understand the importance of doing things properly and on time, whether it is a patch on your tarp or a large commercial awning.
As a final note we would like our customers to know not all things need to be new. Recycling where possible is a wonderful way to save money and the environment. Awnings can be re-skinned, patio furniture can be recovered, tent zippers replaced, etc.
Contribute to helping the world; recycle, repair, restuff or redesign!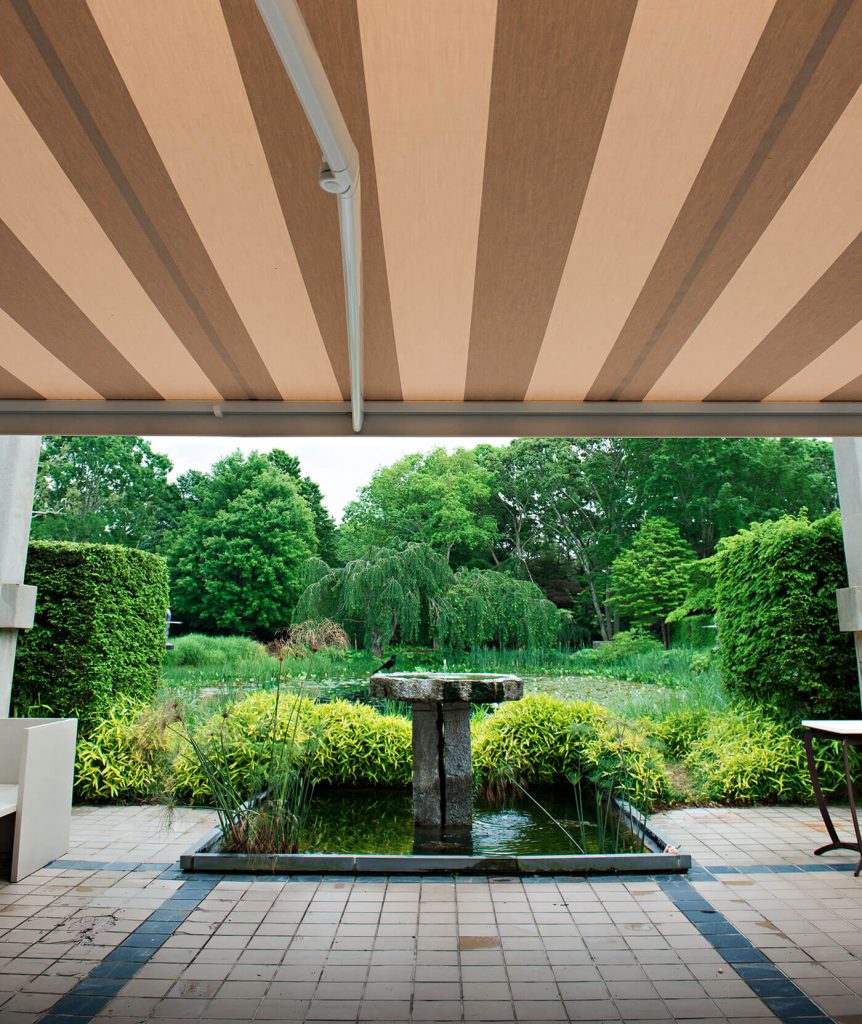 About Us
We have been providing protection from sun, rain, wind and dirt with awnings and custom canvas to homeowners and business in the Okanagan, since 1989. We are proud of our expertise and delighted to have such great and loyal clientele. At Westside Canvas & Manufacturing, open in West Kelowna, we offer beautiful and functional solutions for a wide range of outdoor needs.

Give us a call if you are looking for;
• Patio Awnings
• Window Awnings
• Drop Screens
• Snap on Screens
• Commercial Awnings
• Boat Tops
• Truck Tarps
• Patio Furniture Covers
• RV Retractable Awnings
• Custom Canvas Manufacturing
• Sail Repairs
History
In 1979 Linda Henry (Fletcher), bought a little shop on Asher road in Rutland called Valley Canvas and Awning. I couldn't have known it then but she would later become my stepmom. In 1982 Linda moved the shop to Springfield road where she had much of her family working with her. Connie Brummet, Linda's daughter, did the custom sewing and was very talented. 
In 1989, I came aboard and Connie took me under her wing and taught me how to sew, which I found out I truly enjoyed. Around the same time my uncle Steve Klassen moved to Kelowna, left the construction trade and began working for Linda, skinning and installing awnings. It was a family affair and we learned a lot about the trade in all its aspects. 
Steve and I were just beginning our newfound careers but Linda decided it was time for her to change direction and put the shop up for sale. The new owners were completely green so it really gave Steve and I the opportunity to expand our knowledge while teaching the new owners. After a few years the shop went up for sale again, I stayed on, Steve did not. 
Once again I was dealing with new owners and in the meantime Steve had become partners at the competition Artistic Awning. I gave him one year to settle in then began begging him for a job, thank goodness his partner at the time was such a nice guy and agreed to hire me. 
For the next 14 years we had a great time working together. We learned a lot about customer service and found our niche in the market. As all good things must eventually end, Steve's partner retired and Steve moved to Vernon leaving me to ponder my future. 
I have always lived on the Westside so I decided it was time to write my own chapter and start up a canvas and awning shop close to home. I have been on the Westside since 2010 and as history can sometimes repeat itself, Steve has 
now come to work with me at Westside Canvas with his son-in law, Winston Butt, who is now learning the awning and screen business, keeping it a family affair. 
We are excited to see where the future will take us from here.
Roll Shutters
Kandice
2022-03-08T20:39:27+00:00
What our Customers Say.
"I was in a pickle last month when my truck tarp ripped apart and I needed to take a load to Vancouver. I called Westside Canvas to explain my problem and they dropped everything and had a new tarp made for me in 24 hours. I can't tell you how much I appreciated the prompt service. There is no doubt I will be a long time customer."
Trusted Partners
We supply the best products in the Industry.
Contact us to learn more about our Canvas and Shade Screen products.
[contact-form-7 id="109"]