Do You Have A Project We Can Help With?
Specialists In Canvas & Awning Manufacturing
Westside Canvas & Manufacturing is a custom manufacturer of Residential and Commercial Awnings and Custom Canvas manufacturing. When you need protection from wind, rain, dirt and sun we have you covered.
Solar Screens
Safety & Comfort
SAFETY AND COMFORT
Retractable solar screens provide safety from UV rays, mitigate damage to patio furniture and keep you and your guests shaded and comfortable in the Okanagan sunshine.
Roll Shutters
Security & Peace of Mind
ULTIMATE SECURITY
Roll shutters provide security and peace of mind for commercial businesses and homeowners alike.  Protect your home or business from break-ins, vandalism and weather damage with a top quality Talius Roll Shutter.
Sunbrella Fabric
UV & Fade Resistant
DESIGN & PERFORMANCE
Sunbrella fabrics offer ultimate protection from environmental elements.  With a wide variety of colours, textures and styles, they are our number one choice for outdoor fabric.
Shade and UV Protection
Sunbrella & Trican offer the best fabrics in the industry.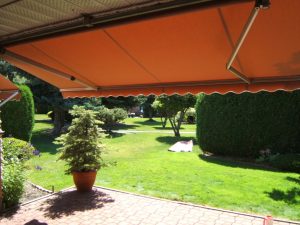 UV & Fade Resistant
Modern Fabrics like Sunbrella are saturated with highly UV stable pigments. Fabrics' performance characteristics are an integral part of the fabric, not an applied finish that would wash off over time.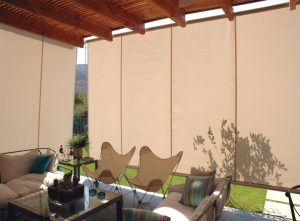 Mold & Mildew Resistant
Sunbrella fabrics inherently resist the growth of mold and mildew. To keep your fabrics looking clean, brush off dirt and debris before it gets embedded in the fabric.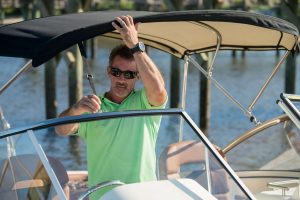 Sun Protection
Sunbrella shade fabrics are high in UPF protection, and are recommended by The Skin Cancer Foundation as an aid in the prevention of sun-induced damage to the skin.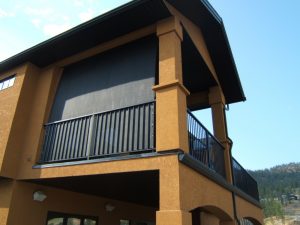 Breathable Comfort
Sunbrella shade fabrics are breathable and allow air to pass through them, creating a comfortable space below.
What our Customers Say.
"I was in a pickle last month when my truck tarp ripped apart and I needed to take a load to Vancouver. I called Westside Canvas to explain my problem and they dropped everything and had a new tarp made for me in 24 hours. I can't tell you how much I appreciated the prompt service. There is no doubt I will be a long time customer."
5 STAR GOOGLE REVIEW

Brought an awning in to be repaired.
Not only did they do a great job.
They did it quickly and didn't cost an arm or leg.
Super friendly and the dog is a delight.
You need anything awning or canvas related this is the place to go.
Have a long-term customer in me now.
5 STAR GOOGLE REVIEW

Kandus and her team at Westside Canvas are excellent. Her quality is the best in the valley and she carries all the top line products. If you need a boat cover, a repair or an awning for your home or business call Westside Canvas.
5 STAR GOOGLE REVIEW

Busy this time of year. No complaints on work done. One of the best places to get repairs and custom items done.