Do You Have A Project We Can Help With?
Specialists In Canvas & Awning Manufacturing
Westside Canvas & Manufacturing is a custom manufacturer of Residential and Commercial Awnings and Custom Canvas manufacturing. When you need protection from wind, rain, dirt and sun we have you covered.
Awnings
Perfect for Patios & Storefronts
Fixed & Retractable
Awnings reduce heat by 75%, extend your outdoor living space, enhance the look of your home, protect your flooring and furniture from fading.
Outdoor Furniture
Recover old outdoor furniture with bright new fabrics
New Upholstery
Sunbrella furniture fabric is the best choice for your outdoor patio furniture needs. It is fade resistance, comfortable and comes in a wide selection of patterns.
Business Awnings
Add a touch of class to your business with a professional awning
Professional Look
Aluminum framed awnings provide lightweight strong and beautiful architectural detail to your business. Awning provide excellent backlit signage.
Boat Covers
Repair & replace boat Covers and Biminis
Tops & Covers
Westside Canvas provides a wide range of Boat covers, shade screens, biminis, storage covers and tops
Car & Truck Tops
Repair and replace Car & Truck Tops
Tops & Covers
Westside Canvas provides a wide range of Convertible, Jeep, Dump truck and other vehicle canvas tops
RV Skirts & Awnings
Custom RV skirts protect vehicles and provide security
Protective Skirts & Retractable Awnings
Westside Canvas provides custom RV skirts and covers for Trailers and RV's
Custom Manufacturing
Westside Canvas manufactures a wide range of protective coverings for boats, cars and trucks. We sell and service retractable awnings for homes and RV's. We manufacture and install sunscreens and awnings for business and homes. We provide replacement coverings for outdoor furniture and sew custom motorcycle covers. If it needs to be protected, repaired or updated with UV durable fabrics we have you covered! 
Shade and UV Protection
Sunbrella, Trican & Tempotest offer the best fabrics in the industry.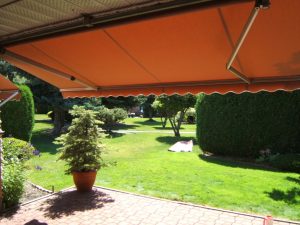 UV & Fade Resistance
Modern Fabrics like Sunbrella are saturated with highly UV stable pigments. Fabrics' performance characteristics are an integral part of the fabric, not an applied finish that would wash off over time.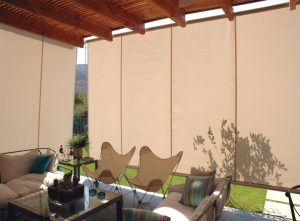 Mold & Mildew Resistant
Sunbrella fabrics inherently resist the growth of mold and mildew. To keep your fabrics looking clean, brush off dirt and debris before it gets embedded in the fabric.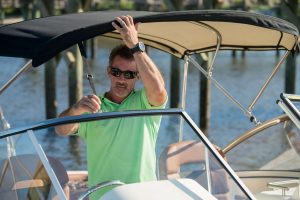 Sun Protection
Sunbrella shade fabrics are high in UPF protection, and are recommended by The Skin Cancer Foundation as an aid in the prevention of sun-induced damage to the skin.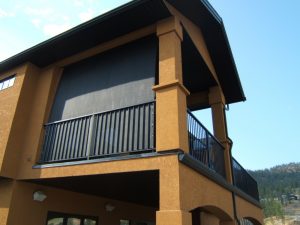 Breathable Comfort
Sunbrella shade fabrics are breathable and allow air to pass through them, creating a comfortable space below.
What our Customers Say.
"I was in a pickle last month when my truck tarp ripped apart and I needed to take a load to Vancouver. I called Westside Canvas to explain my problem and they dropped everything and had a new tarp made for me in 24 hours. I can't tell you how much I appreciated the prompt service. There is no doubt I will be a long time customer."
Custom Canvas & Shade Screen Manufacturing
We have been supplying the Okanagan Valley for over 30 years.
Only takes a few seconds!